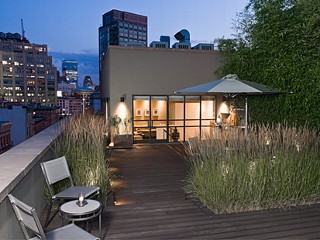 Champagne wishes and caviar dreams are a bit closer for many Americans today -- at least when it comes to real estate. That luxury $15 million apartment that you once might have dreamed of is now on sale for $12 million. Okay, so it's still not within the reach of most working families today but for those who have a few million sitting around, there are some fantastic deals to be found.
Take New York. The median price for a Manhattan apartment fell 19 percent over the last year, to $795,000, its lowest level since the second quarter of 2007, according to a recent report by Halstead Property.
Luxury homes there suffered the most, with an 82 percent decline in closings for more than $10 million at cooperative apartment buildings.
Florida -- one of the first states to see its housing market collapse -- is also offering some great deals. What was once hot and trendy in Miami and Palm Beach is now priced to sell.
ABC News asked local real estate agents in the two areas for a sampling of some of the best luxury bargains on the market today. Here they are:
1 Lexington Ave., New York: These days, a beautiful duplex home in New York's Gramercy Park originally designed by Eric Kohler may be a real bargain at $3.595 million. Originally listed at $5.3 million in October 2007, the co-op apartment features three bedrooms, two-and-a-half bathrooms (the master and second bathrooms come complete with radiant heat flooring) and an outdoor terrace. Other amenities include soundproof windows, floor-to-ceiling French doors and a windowed breakfast room.
502 Park Ave., New York: How does a $20 million price cut sound to you? Pretty impressive, right? Well, this Park Avenue penthouse will still set you back $31 million, but at least that's a lot cheaper than the original asking price. Broker Adam Modlin told the New York Post that "you have to do something dramatic, like a $20 million price cut, to get people's attention." After 54 weeks on the market, maybe that's the case, but this four-bedroom penthouse developed by Donald Trump boasts a giant outdoor terrace and 6,200 square feet of living space.
901 Brickell Key, Miami: A 50-percent-plus price drop is questionably insane, especially for this amazing two-story Miami penthouse. Incredible views over the bay, the Miami River and the sprawling city make this 4,418 sq. ft apartment a steal. Down to $1.95 million from an initial $4.2 million, this space doesn't just have wrap-around balconies; it boasts an entire private deck with ample room for activity. Exquisite stone flooring and a fully-equipped luxury kitchen are simply accents to this spacious high-rise penthouse, which also features space for five vehicles.
* 1
* | 2
* | 3
* | 4
* | 5
* | 6
* | 7