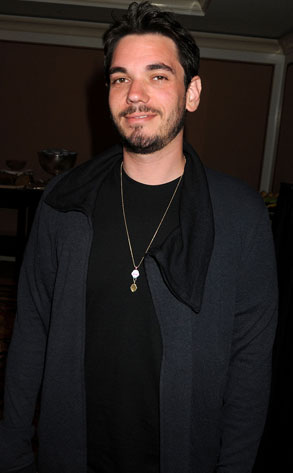 Authorities say they haven't ruled out suicide as a possiblity in the death of DJ AM. And there might several good reasons for that.
A law-enforcement source has told People that the 36-year-old deejay and club owner, whose real name was Adam Goldstein, had eight undigested OxyContin pills in his stomach when he died, plus one in his mouth when his body was discovered.
"He wanted to die," the insider said. "He was going unconscious when he took the last one. He didn't even swallow it."
It was previously reported that prescription pills and drug paraphernalia were found in Goldstein's Tribeca apartment
His previous battles with substance abuse were well-documented, most recently in the not-yet aired MTV show Gone Too Far, and he had been nursing a broken heart—but friends have been skeptical about the idea of suicide.
Goldstein's ex, for one, is especially offended by the theory that their breakup caused him to take his own life. Especially considering they were still a couple as far as she is concerned.
"Any indication that this horribly tragic accident happened because of a rumored breakup is not only untrue but disgusting," model Hayley Wood said in a statement to Us Weekly. "We were very much together at the time of his passing, and I love him very much."
The source also told People that a 2009 Valentine's Day card from Wood was sitting atop Goldstein's laptop, which was on the coffee table in his living room, along with a handful of photos of the two of them.
A mirror was reportedly propped up against the bedroom door from the inside and, when authorities entered the room to find Goldstein dead in his bed, the mirror fell over and shattered. A crack pipe was next to him and they found crack under his body.
Goldstein apparently "smoked a lot of crack, barricaded the doors and killed himself," the source told the magazine.
Meanwhile, People is also reporting that a celebratory memorial will be held for Goldstein Thursday night at the Hollywood Palladium, which last October was the site of DJ AM's first performance following the plane crash that he and Travis Barker survived.
"The format of the evening will be in the style of an open 12-step meeting," read the memorial invite. "Adam's friends both from his life in recovery, as well as those from other areas of his life are welcome. We ask only that everyone adhere to the tradition of anonymity and let what they hear there, and who they see there, stay there."